Zipline 31 Stations Trek 1 Hour
 Great for Families
Zipline 31 Stations and Trek 1 Hour
 Great for Families
31 Stations and a short trek! Great for the whole family!
31 platform zip line flight is great to fly through the jungle back and forth across the river if you keep your head about you and look upstream sometimes you can get a glimpse of a waterfall in the background. Most of the platforms are between 10 and 20 m above the ground. There is a 400m line as well which is one of the highlights and at one point when you're going back and forth across the river you may be close to a hundred meters in the air. This canopy tour is a great way to see vistas in the jungle. It is fun and incredibly safe. Please note that the Zipline has a weight limit of 100 kg or 220 LB. If you are a little over or just under this range let me know and we can advise you accordingly. There is also a strict age limit of 70 years.
1 Hour Trekking trip – this short hike departs our camp and ascends through plantations, the jungle as well as a bamboo forest before finally reaching a small waterfall. Here the water has eroded the bedrock to form a natural waterslide which is refreshingly enjoyable after your morning activities!
Air-conditioned Transportation
CPR and First Aid Certified guides and staff
31 Platforms
Lunch
Insurance

Pickup from Chiang Mai: 8- 8.30am or 11.30- 12pm

Return to Chiang Mai:  16:00  or 19:00 pm

Trip Code:  Z31+T1
RESTRICTIONS
Zipline: There is a strict age limit of 70 years for the Zipline adventures. There is also an upper weight limit of 100kg. Please inform us if any one in your group weighs more than 100kg. 
All participants should be in reasonable physical condition. If you have a heart condition, back, neck, broken bones or are pregnant our actives are not for you.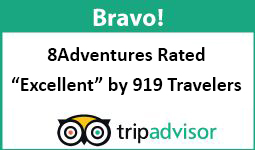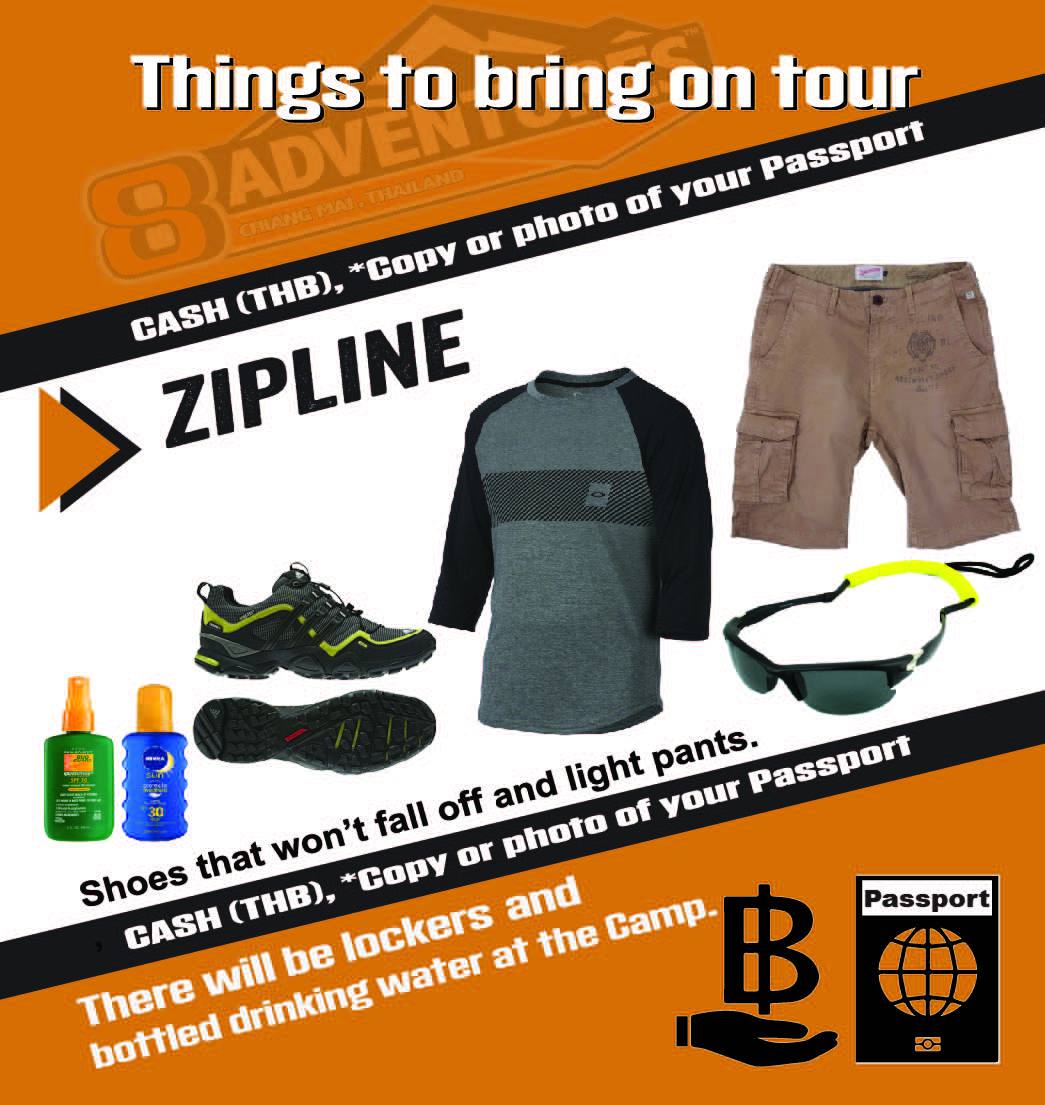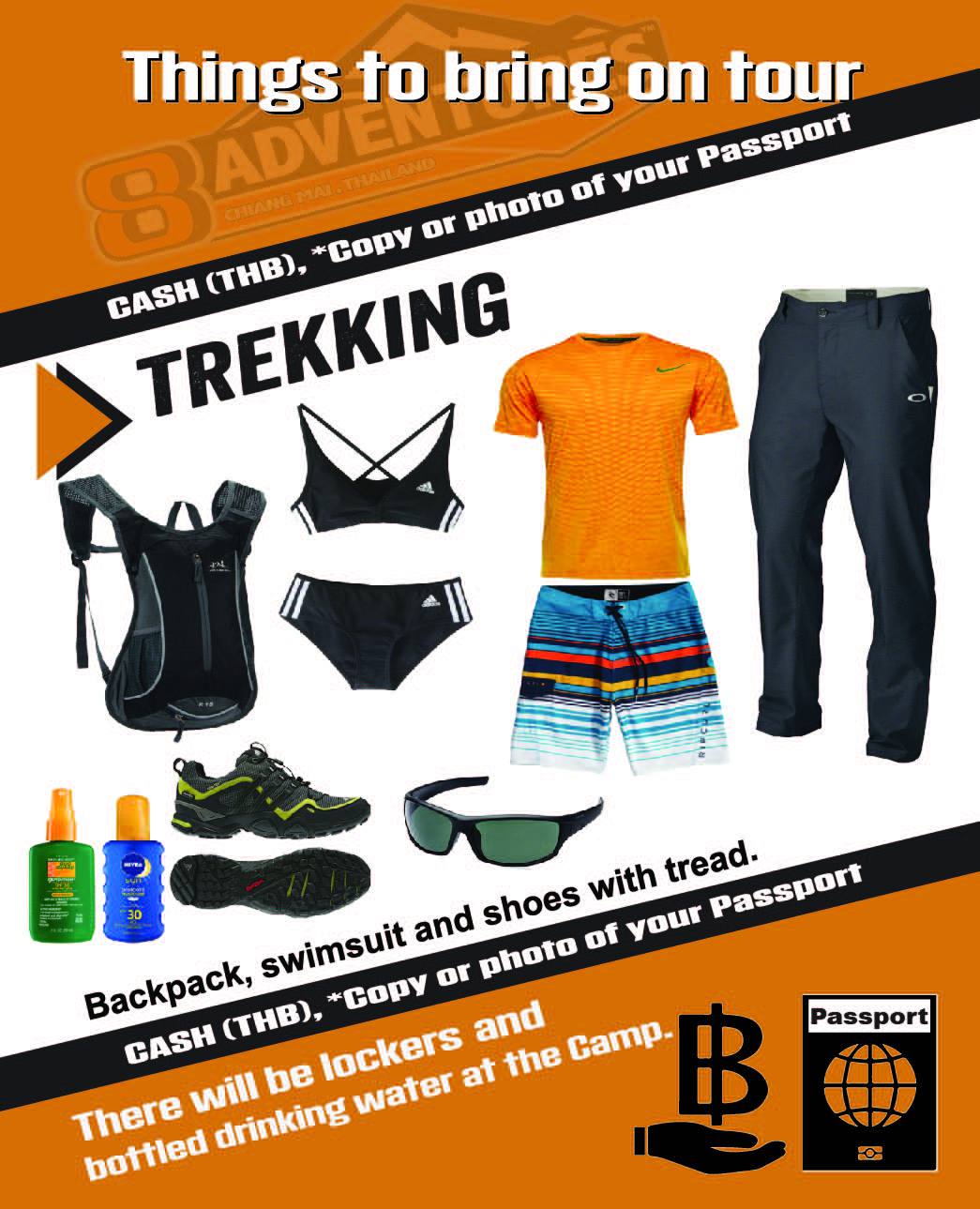 WHAT TO WEAR AND WHAT TO BRING:
Please bring a copy or photocopy of your passport for registration. Bring a dry change of clothes for your ride home.
Long pants, athletic shoes, rain jacket, sunscreen, refillable water bottle, small day pack, and sunglasses.
We recommend that customers bring sunscreen and bug spray.
CAMERA INFO:
For Rafting and ATVs we have GoPro mounts on the top or the helmets. You must bring the slider attachment. For rafting if you can't swim with it don't bring it.
We take no responsibility for lost GoPros or broken mounts or personal cameras of any kind.
For more details on safety and what to wear and bring check out
www.8Adventures.com/safety/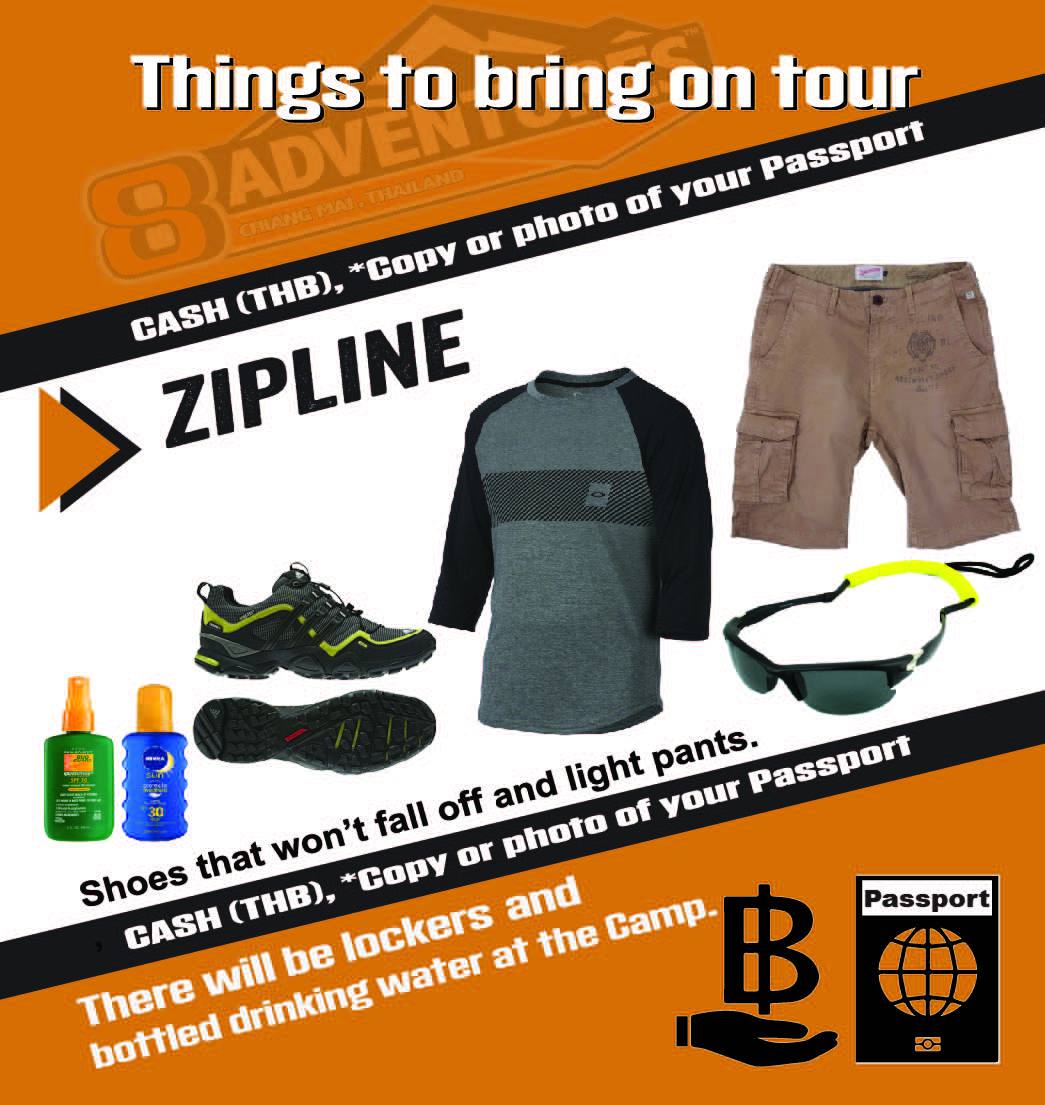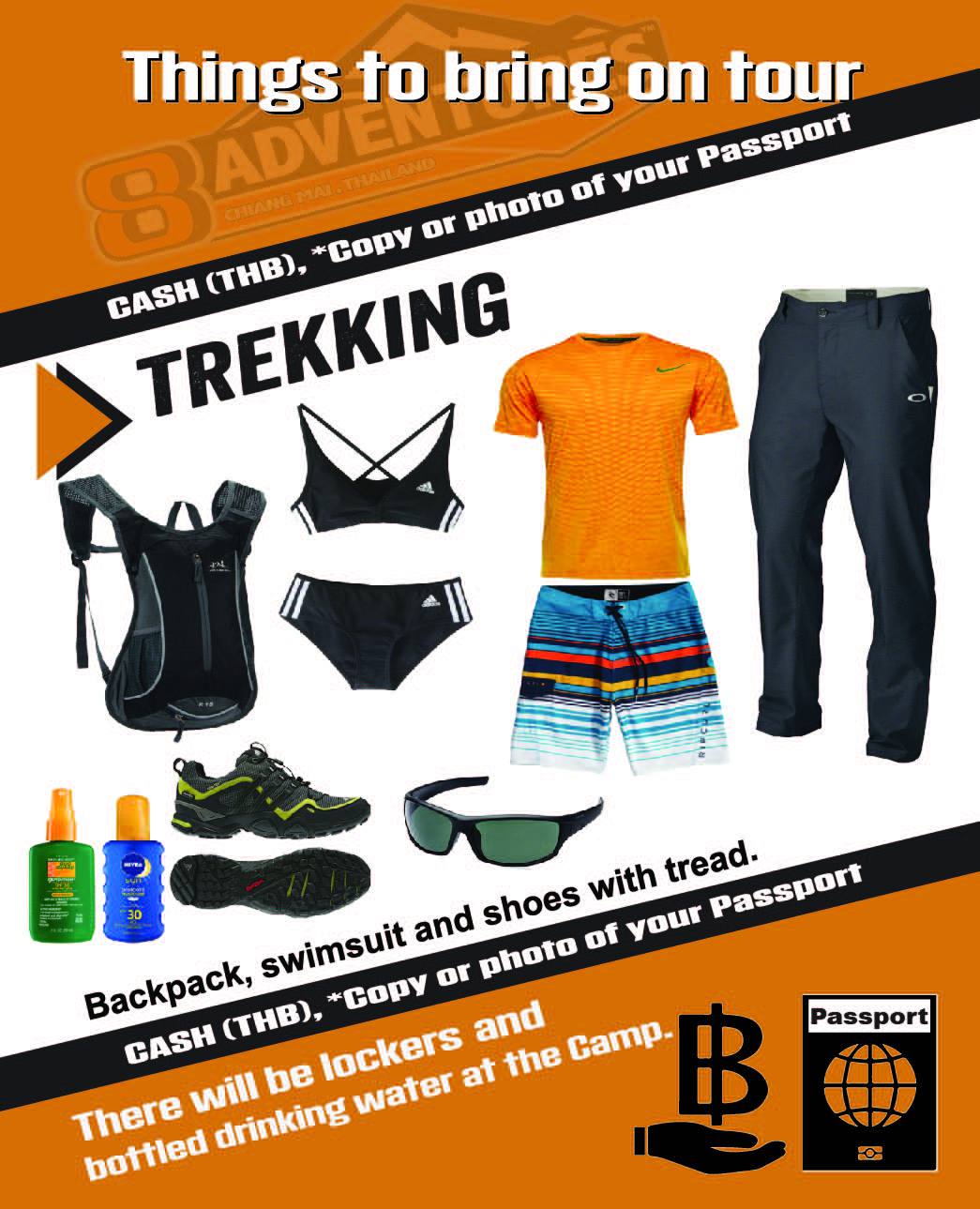 CONTACT INFO
8Adventures
Phone: +66 8 9000 7728
Email: info@8adventures.com
Contact Us Web Form
TAT# 0505558000355
Copyright © 2022 8Adventures™ - All Rights reserved