SAFETY
We are the only company in Thailand to be certified by the International Rafting Federation
At 8Adventures your safety is our number one priority and we regularly train our staff in every aspect of land and water safety. We follow the most comprehensive safety protocols in the industry we are proud to be the most highly qualified and experienced adventure company in Chiang Mai. The Red Cross certifies all of our guides in First Aid and CPR and we use the best safety equipment.
We also take every available opportunity to learn advanced safety skills. Our trip leaders are Rescue 3 Certified by Rescue 3 International, the world-renowned adventure activity training organisation, and our Boat Captains are certified by the International Rafting Federation Grade 3, Grade 4, Grade 4 trip leaders and Safety Kayakers. These courses include techniques to safely rescue swimmers, advanced boat and rope systems, scene management and risk assessment.
During a trip with 8Adventures all participants are covered by personal accident insurance up to ฿500,000. Please remember to bring a copy of your passport or passport number so we can record these details when registering your insurance.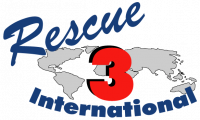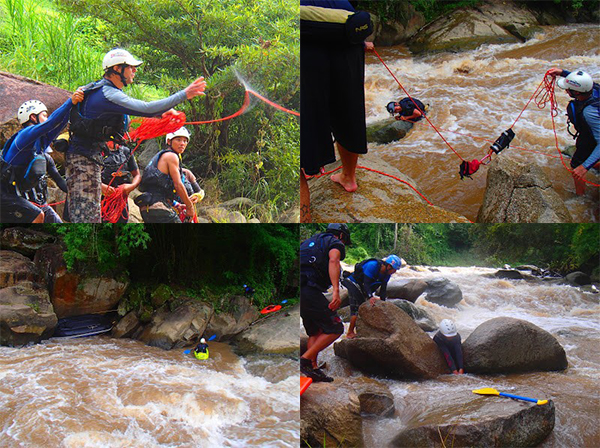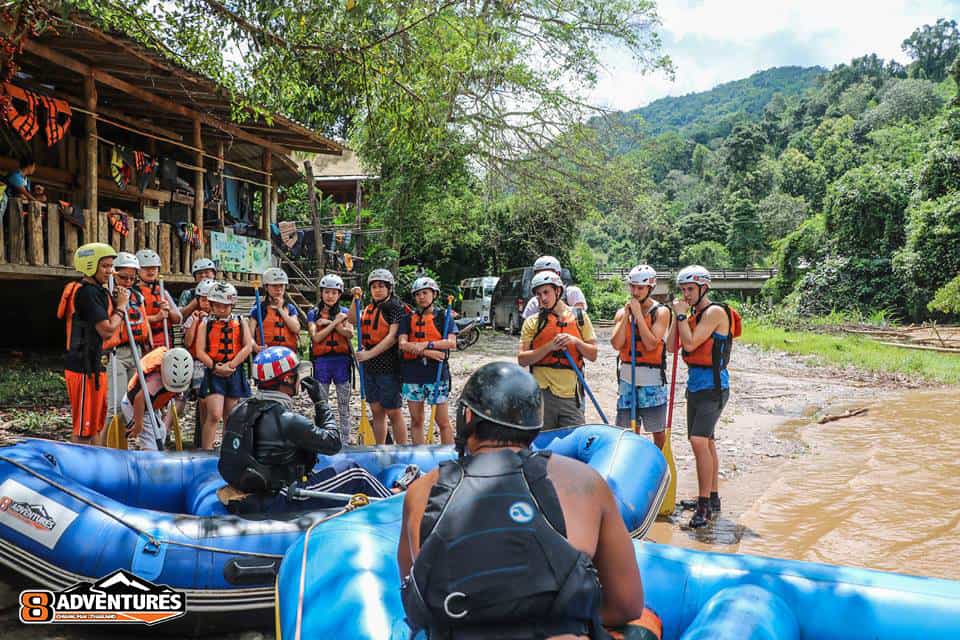 Water Safety Techniques
Shore Safety
Kayak Safety
Professional Staff
Detailed Safety Instructions
NRS Type 5 high-floatation lifejacket
8Adventures is the first company in Thailand to have IRF Certified Guides. This is a real privilege and you can be assured that we are ready to handle any rescue situation, should it occur. Our staff are highly experienced professionals who are dedicated to keeping you and your family safe at all times while rafting and on tour with 8Adventures.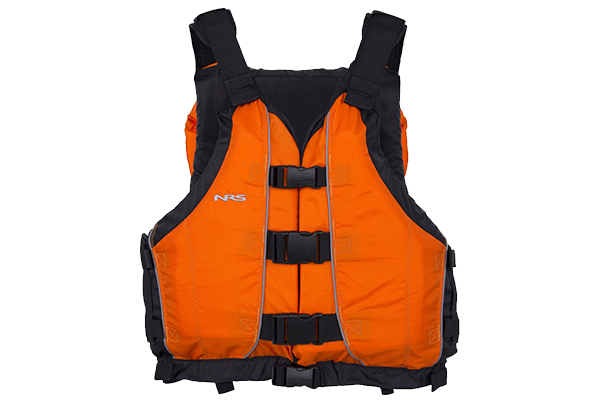 Safety Equipment
We use the best safety equipment including CE EN helmets and UL Coastguard approved life jackets.
*Insurance is personal accident insurance and does not cover ATV Vehicles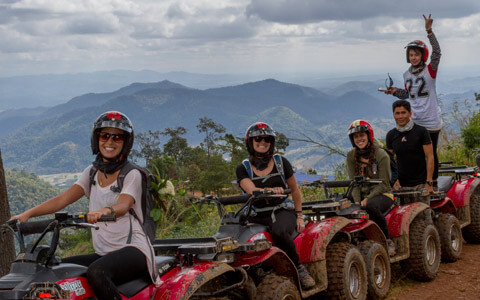 ATV Safety Techniques
Well maintained, top of the line automatic vehicles
CE- Helmets, Goggles and Gloves
Professional Staff
Our ATV tours are organised by Trail Master Ekwit "Oat" ChuaPoon who has 10 years advanced ATV riding experience and oversees the maintenance, repairs and safety during your trip. Our machines are top of the line automatic vehicles and we ensure every participant has adequate training before starting the tour
INFLATABLE KAYAKING SAFETY VIDEO
RESTRICTIONS
Rafting 10 Km: Must be aged 15 years or older and be able to swim. Max Weight 120 Kg If over please advise.
CE Helmets and Coast Guard Approved Life Jackets are provided for all Rafting Trips.
Rafting 8 Km: Must be age 7 years or older (Water level dependant: high water varies the most in July, August and September)
ATV Drivers: Must be age 15 years or older.
ATV Passengers: Must be age 7 years or older. Depending on the ability of the driver the passenger maybe required to go with a guide.
Zipline: 5 years to 70 years of age. Weight limit of 120 Kg or 260 Lbs Please note we need to know in advance for weights that are above 100 Kg.
Please advise us of your physical condition.
Harness information: Waist size (Smallest 22 in 56 cm) (Largest 46 in 117 cm)"
All Participants should be in reasonable physical condition. If you have a heart, back or neck condition, broken bones or are pregnant our activities are not for you
If you're not sure or would like clarification please contact us.
WHAT TO WEAR AND WHAT TO BRING:
Please bring a copy or photocopy of your passport for registration. Bring a dry change of clothes for your ride home.
Rafting: Swimsuit and shoes
Trekking: small backpack, shoes with good tread,
We recommend that customers bring sunscreen and bug spray.
CAMERA INFO:
For Rafting and ATVs we have GoPro mounts on the top or the helmets. You must bring the slider attachment. For rafting if you can't swim with it don't bring it.
For all other tours it's great to bring your camera. We take no responsibility for lost GoPros or broken mounts or personal cameras of any kind.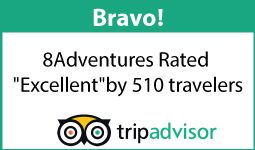 CONTACT INFO
8Adventures
Phone: +66 8 9000 7728
Email: info@8adventures.com
Contact Us Web Form
TAT# 0505558000355
Copyright © 2019 8Adventures™ - All Rights reserved