June is a great month to go
trekking in Chiang Mai
! The dry season is over and the recent rain makes everything fresh and green. The weather is warm with occasional drizzle and light showers, so be sure to pack a rain jacket. On all of our treks, you'll be accompanied by an experienced, English speaking guide who will help you to see and learn about the interesting plants and animals of the Mae Taeng jungle. Take the opportunity to trek to a waterfall, slide down a natural water slide, hike to a mountain peak or trek up a mountain to a Lahu Village. Experience bamboo forests, walk along streambeds and explore an area rich in biodiversity. The Mae Taeng Valley is an atmospheric cloud forest with a river running through the middle where we run our whitewater rafting tours.
Our shorter trek is a
3hr adventure to a waterfall
and a nice way to see the jungle and cool off in fresh spring water. The trek itself is about 1.6 km through the jungle to a 10-meter high waterfall. 
We take a break at the waterfall so you can go for a swim, so it's a good idea to change into your swimming attire at the camp before you start the hike. Your guide will point out flora and fauna along the way. We return back along the same track. If you're a quick hiker and would like to go further past the waterfall we can do that as well. Highly recommended for families!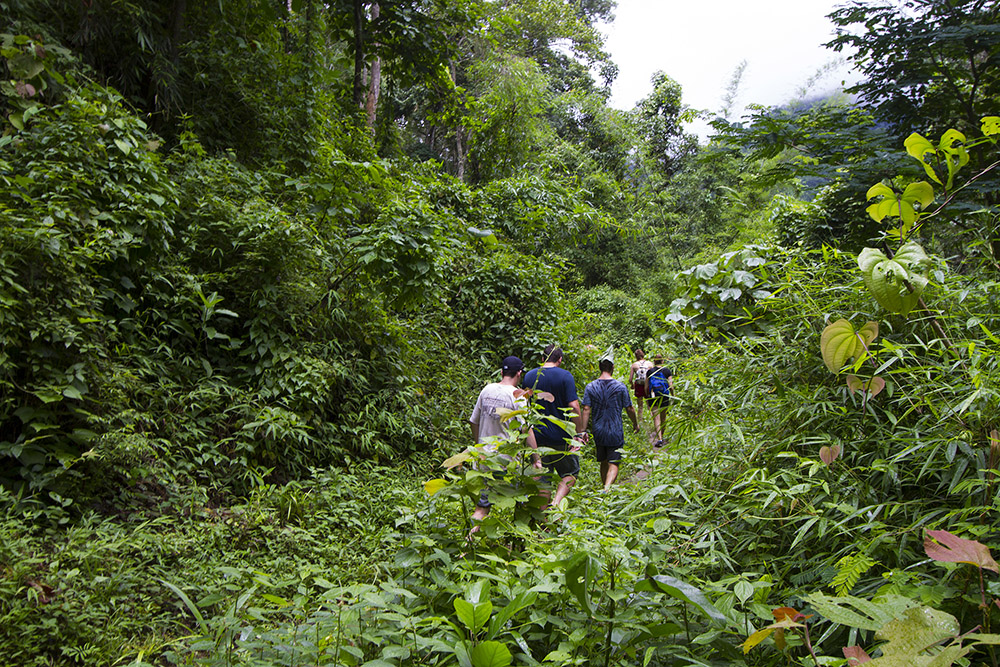 Next we have two longer treks, first our 6hr trek travels up the mountain to a Lahu Village. We'll then walk down on track passing another village hill tribe, and waterfalls before finally reaching the Mae Taeng River. This is about 7 km long.
Our other trekking adventure is an amazing endurance trek, 14km long and a 600m elevation gain and drop. This hike is full of adventure and not for those that want a casual stroll! It's a tough hike. It climbs up out of the valley at a pretty steep grade, gaining 500 meters of elevation in 2.5 km This section meanders through bamboo forest before finally reaching a 4×4 road that we use to traverse across the mountain to Baan Pha Daeng a Lahu Village hill tribe.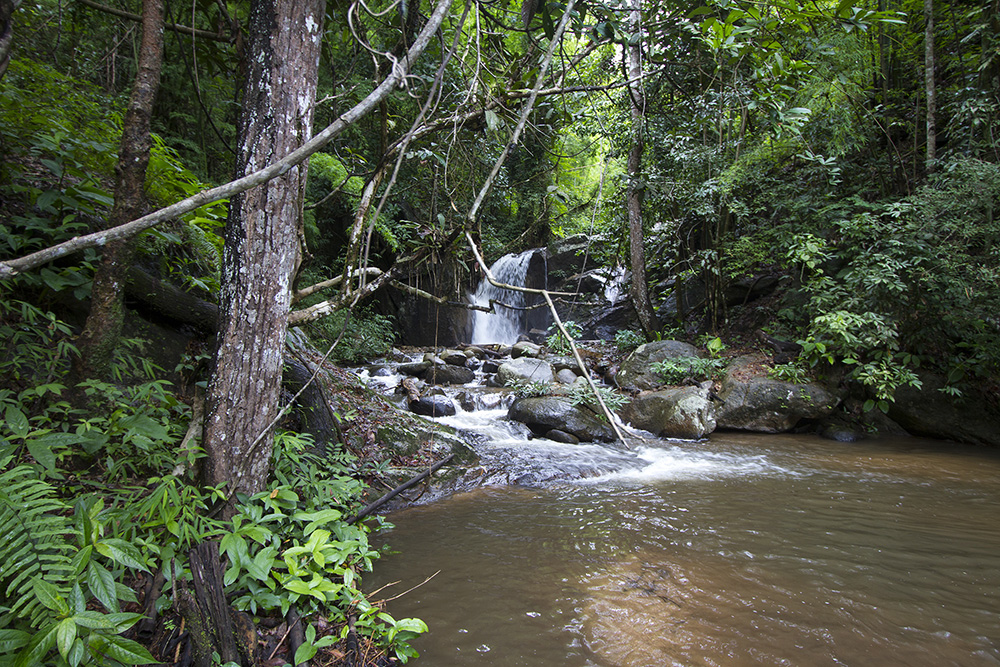 8Adventure's offer Thailand's best trekking tours, be sure to check out all our trekking tours in Chiang Mai on our website https://8adventures.com/trekking-chiang-mai/