Northern Thailand's National Parks
And Why You Should Visit Them

Northern Thailand features some spectacular natural environments and since the 1960s many of these have been designated as national parks. Thailand has 127 national parks, with 30 of these being located in the north around Chiang Mai. These are protected areas with pristine landscapes that are abundant with native plants and animals, making them serene spaces for nature-lovers and adventure-seekers alike.
Most of these parks have information centres, nature trails and camping facilities as they are managed by Thailand's National Parks board.  Some parks have free admission while others charge fees that range from 100 Baht to 300 Baht for adults and 50 Baht to 150 Baht for children. Locals pay a reduced fee.
Check out the list below for some of the best national parks in Northern Thailand. These places are undeniably worth a visit if you want to marvel at the beauty of nature and what it can do to soothe your soul.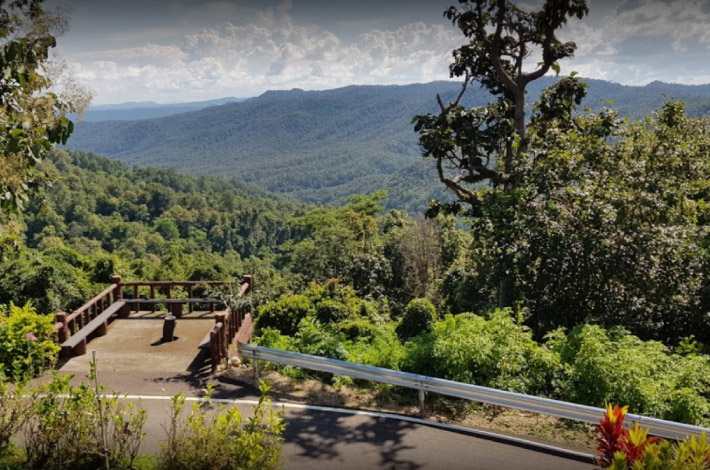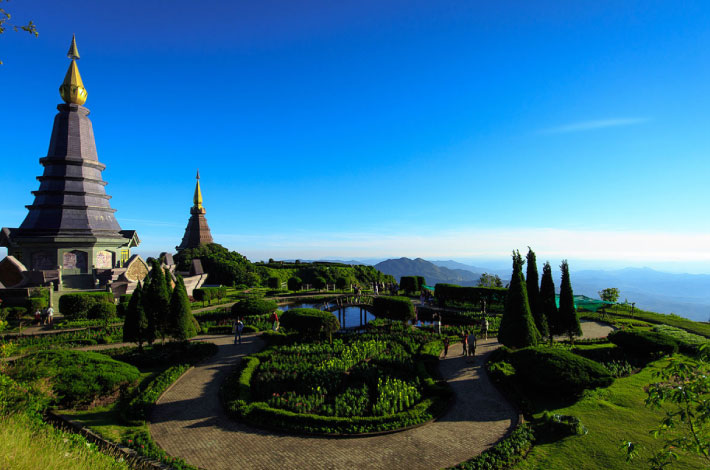 1. Doi Inthanon National Park
The world-renowned Doi Inthanon is Thailand's highest peak and one of the most popular destinations for nature tours. It is located around 50kms to the south of Chiang Mai. Due to its high altitude, which is approximately 2,500m above sea level, the park has cool weather throughout the year.
 In addition to its majestic viewpoints, the park is popular for its hill tribes, diverse wildlife, trails, and waterfalls. It is also known for its pagodas which are dedicated to the Royal Family.
2. Doi Suthep-Pui National Park
Probably the most accessible to tourists, this park is spread out on a mountainous region west of Chiang Mai. Its main attraction is the Dui Suthep Temple which is located at its lower peak. It is also frequently visited for its Bhubing Palace, located towards its peak, its waterfalls, and the touristy Hmong hill tribe village which has a coffee station and a campsite.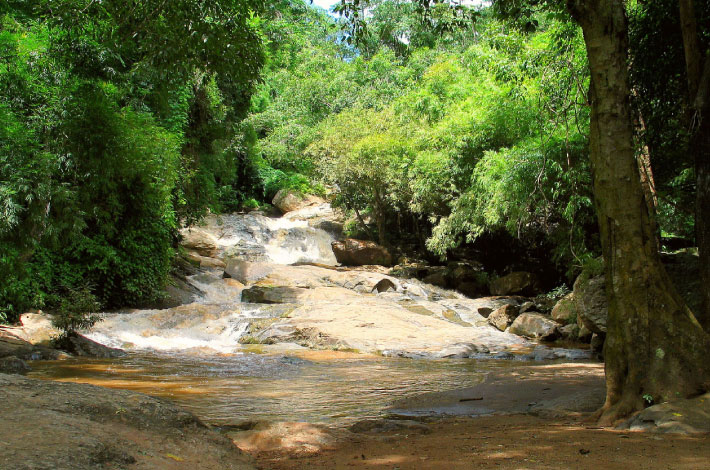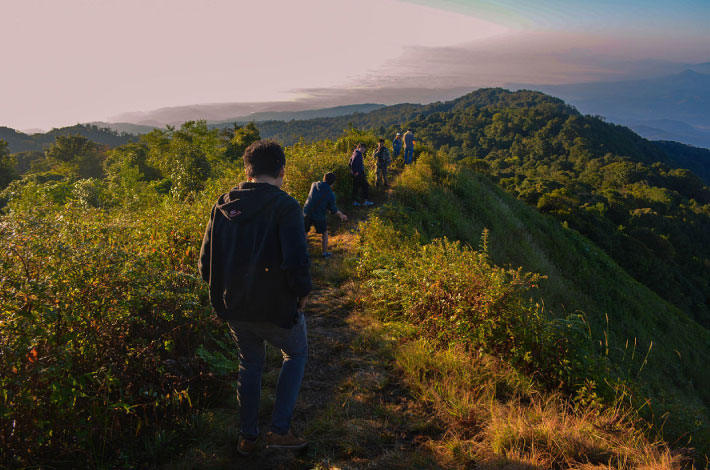 3. Doi Pha Hom Pok National Park
Pha Hom Pok is located almost 200kms away from Chiang Mai City, close to Thailand's northern border with Myanmar. Despite its distance from Chiang Mai, this national park is still visited by adventure-loving tourists because of the challenging trails leading up to its summit. It also has a hot spring for those who want to take an invigorating dip, and boasts of some perfect spots for bird-watching as well. 
4. Pha Daeng National Park
Formerly called Chiang Dao National Park, Pha Daeng is located near Chiang Dao Wildlife Sanctuary. It is to the north of Chiang Mai City and is known as Thailand's third highest peak. At its base, you can find charming guesthouses, caves, and a cave temple.
Pha Daeng is known for its picturesque landscape and limestone hills. The area also has a hot spring, waterfall, hiking trails, and campsites for tourists.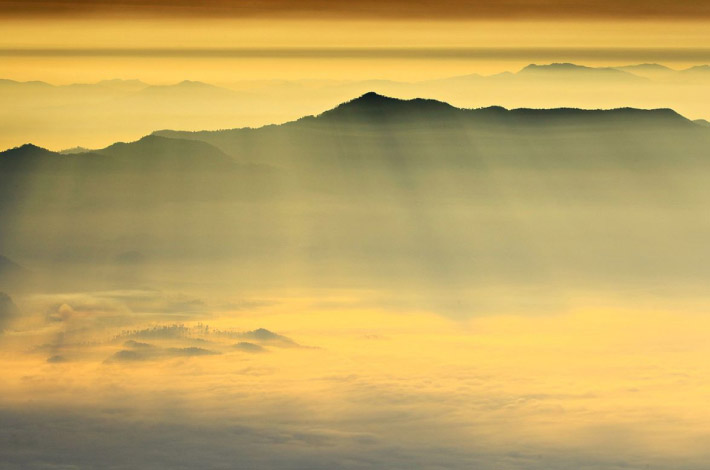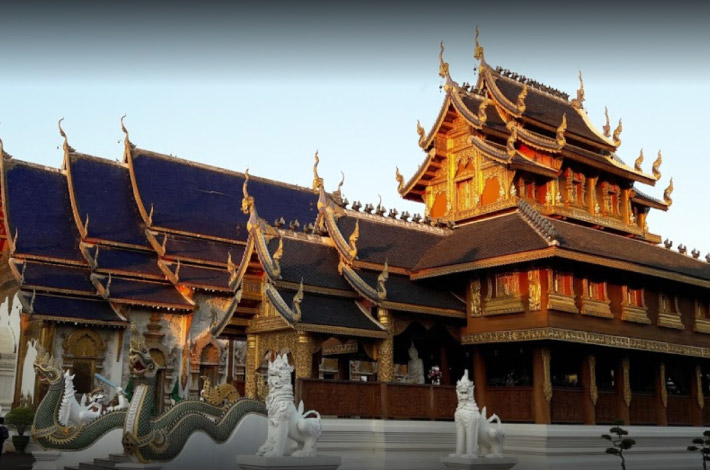 5. Sri Lanna National Park
Sri Lanna is in Mae Tang, Chiang Mai, and is one of Thailand's larger national parks. Here you can see lake reservoirs, waterfalls, forests, and mountains. The Mae Ngat reservoir is also a popular destination in the area, where you can go kayaking and rafting while taking in the beautiful scenery.
6. Huai Nam Dang National Park
Another national park in Mae Taeng, Huai Nam is located 100kms away from Chiang Mai City. This park is popular because of its gorgeous sunsets and natural beauty. It also houses the Doi Kiew Lom, which offers a panoramic view of the nearby flower gardens.
Huai Nam Dang is also known for its multi-tiered waterfalls and rejuvenating hot spring baths.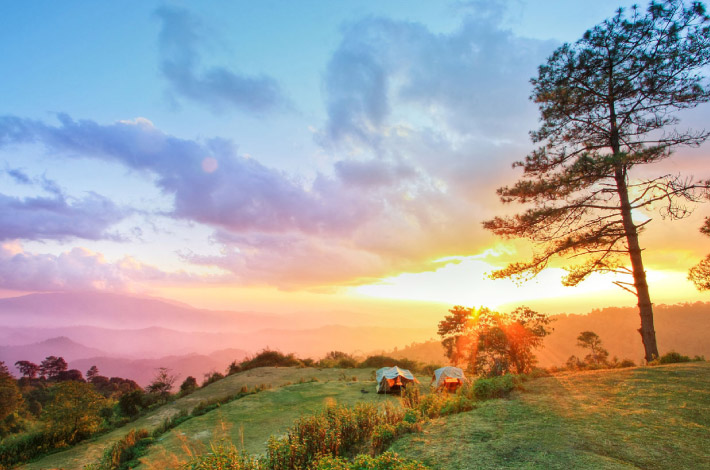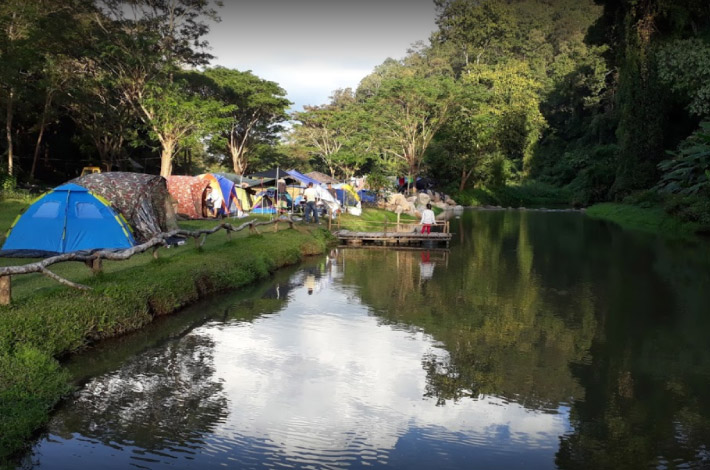 7. Mae Takhrai National Park
Mae Takhrai is located to the east of Chiang Mai, in the Doi Saket and San Kamphaeng District. Though it is not one of the larger parks in Thailand, it doesn't fall short of breathtaking scenery. It has small lakes, mountain crags,  and lush forests.
The 15-meter high Tat Moei waterfall is also in Mae Takhrai, and it offers a majestic view during the wet season. It also has lakeside campsites and a beautiful view of blooming wildflowers in certain seasons. There is also a cave and a hot spring on the way to its eco-village called Mae Kampong.
8. Khun Tan National Park
Khun Tan is an underrated park located 60kms south of Chiang Mai, between Lampang and Chiang Mai. It has its own train station and its possible to take an inexpensive rail journey to reach it from Chiang Mai. A hike is required from the station to the park site, but it's well worth it. Khun Tan can provide a peaceful break from Chiang Mai with its cute bungalows situated at different altitudes.. A hiking path to Tat Moei waterfalls can also be found in Khun Tan, as well as a great place to see the sunset.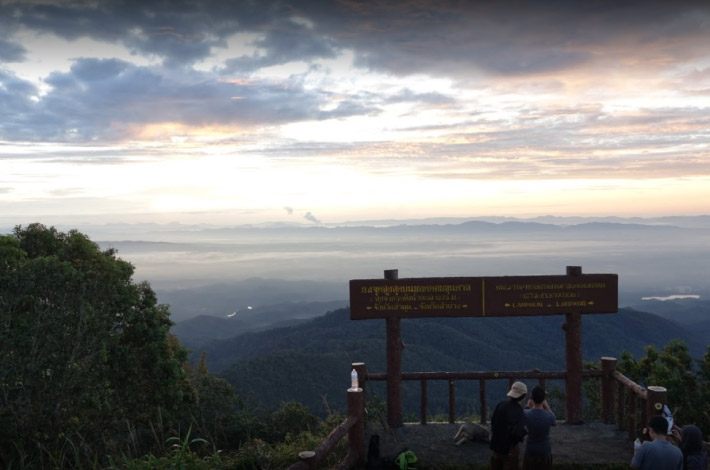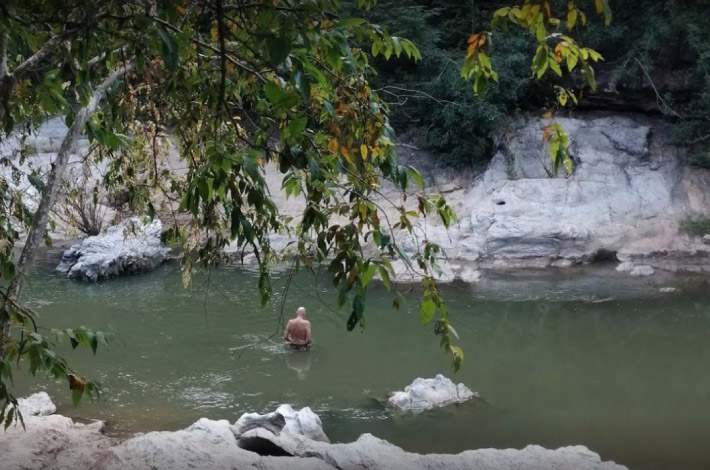 Ob Khan is in Nam Phrae, southwest of Chiang Mai City, and is only 30 to 45 minutes away. It is a perfect place for a day out with kids featuring activities such as bathing and wading. It has a riverside setting where you can find great picnic spots.
For those who seek more adventure, Ob Khan also has activities such as water rafting and hiking trails which pass through beautiful landscapes and lush scenery. It is also a haven for bird watchers. 
10. Chae Son National Park
Chae Son National Park is a good choice for a relaxing getaway. Its headquarters is near a natural hot spring where visitors can choose from communal baths or private huts. There are also masseuses in the area, who can massage away your aches as relaxing treat.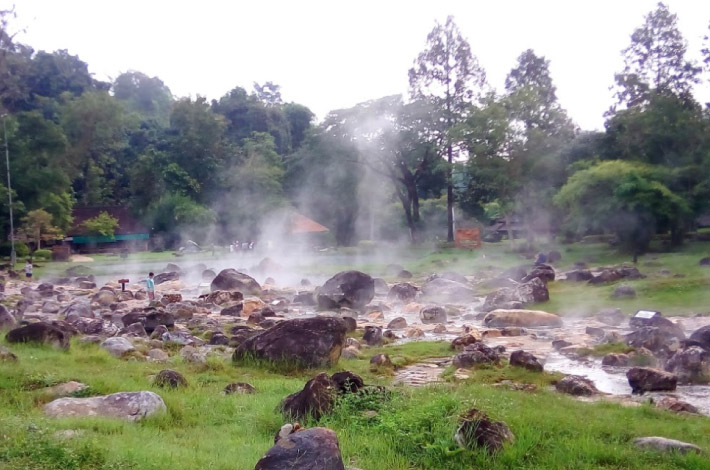 To better enjoy and explore these national parks, it is advisable to book a trekking guide. There are trusted trekking guides in the area such as 8Adventures who know the trails by heart. They can guide you professionally throughout the tours, and make your visit more enjoyable and memorable.   
These trekking guides can also offer other fun adventures in the area such as rafting, ziplining, kayaking, and ATV rides. They may also arrange hill tribe stays if you wish to experience authentic traditional village life.
Check Out Our Combination trips
Copyright © 2023 8Adventures™ - All Rights reserved