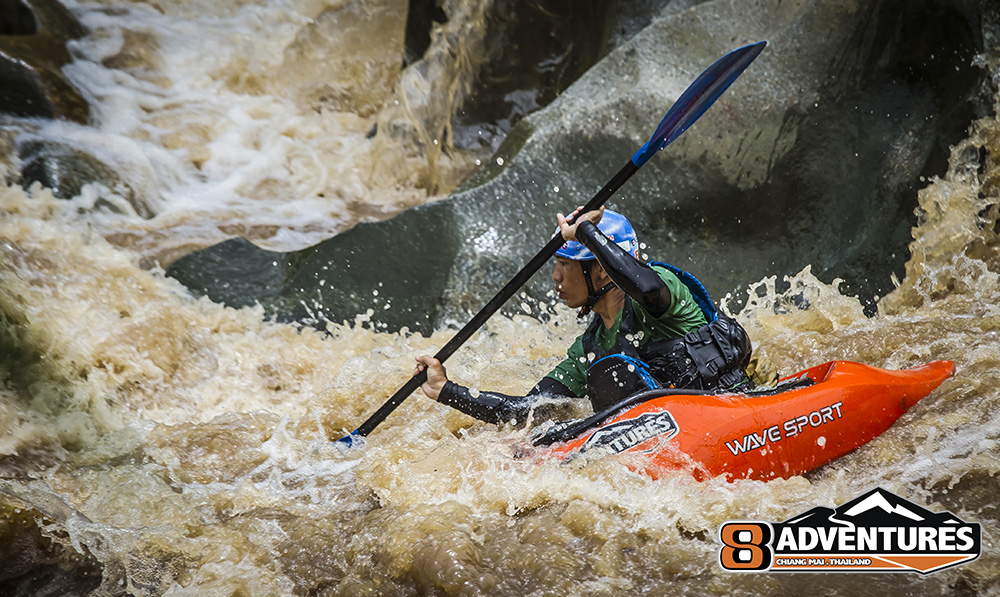 LEARN TO KAYAK OR IMPROVE YOUR SKILLS WITH A PROFESSIONAL
The Kayaking Course is customized to fit the needs of the participants. No one trip is exactly the same. In general for beginners we start with the basics in strokes and water reading. For more advanced paddlers we have a wealth of local knowledge to put towards designing the ultimate trip for you. Maximum group size of 4. Price per day is the same for 1 or 4 people. Call 8Adventures for details and individual programs.
Air-conditioned Transportation
UL Coast Guard Approved Life Jackets
CE EN certified helmets.
CPR and First Aid Certified guides and staff
Lunch
Drinking water, tea or coffee
Insurance
Towel set
Pickup from Chiang Mai: 8:00 to 8:30am or 11:00 to 11:30am
Return to Chiang Mai: 16:00 to 19:00
What to wear / What to bring
Please remember a change of clothes as you will get wet! A swimming suit (quick drying shorts to wear over swimsuit is recommended for comfort and cultural sensitivity), athletic shoes, sunscreen, refillable water bottle, small day pack, dry set of clothes, socks and dry shoes or sandals.
RESTRICTIONS
All participants should be in reasonable physical condition. If you have a heart condition, back, neck, broken bones or are pregnant our actives are not for you.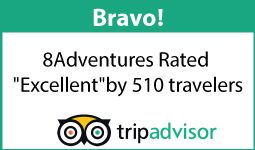 CONTACT INFO
8Adventures
Phone: +66 8 9000 7728
Email: info@8adventures.com
Contact Us Web Form
TAT# 0505558000355
Copyright © 2022 8Adventures™ - All Rights reserved