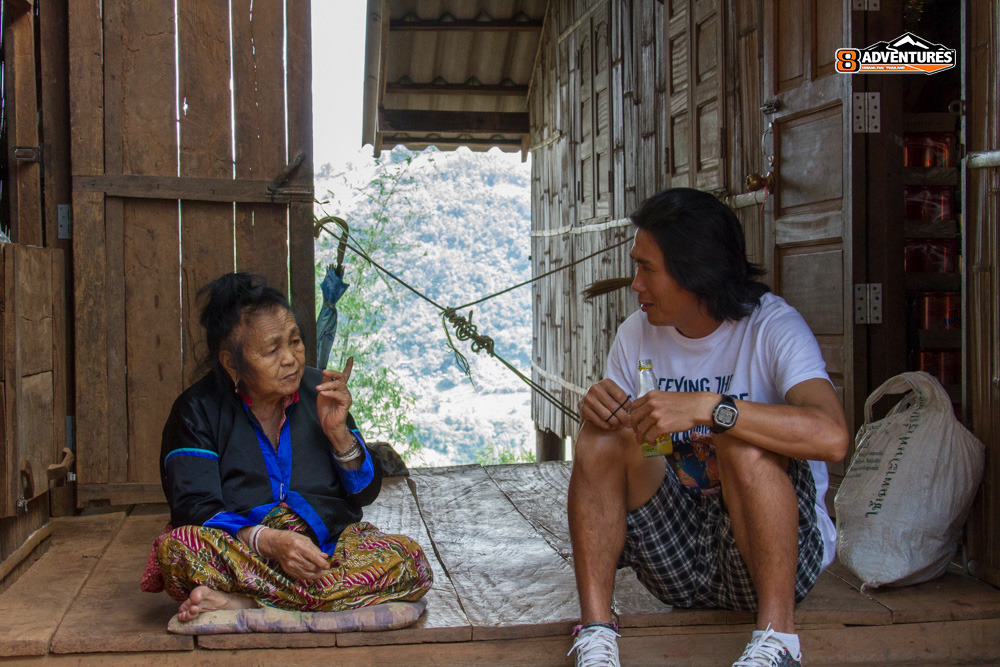 Community Outreach and Community Service Projects
DETAILED PLANNING FOR SCHOOLS, COLLEGES AND UNIVERSITIES
What is Community Outreach?
Community Outreach or Community Service to 8Adventures is one of the ways in which we try to actively give back to the people and environment in which we operate. Within our Community Outreach and Service projects we work with local people to identify the most important areas of need and development that we can work with and help with. Many of these projects we are then able to develop and combine with both School or University groups, as well as corporate businesses too.
How it works?
When engauging within our community outreach and community service projects in Chiang Mai we start off with learning genuine needs of the community. This may be for the local families and their access to water or warm clothes. The local schools in Hill Tribe Communities and their need of supplies or infrastructure. Or, the environment and the importance of its overall preservation and protection. We then work to identify ways in which we can proactively give back in a way that primarely benefits the community, but also provides the group a true sense of serving and giving back. Finally after orchestrating the projects we reflect on the entire learning experience, the profound benefit we have provided as well as the importance of continued community outreach and community service projects throughout Thailand.
Who is it for?
8Adventures continuously works with local communities whenever and however we can do. There are times however whereby we can customise projects to work with interested groups and parties. Who might you be? Maybe a school group or university or college trip, a corporate business looking for some outreach work or teambuilding days, or even a family residing in Chiang Mai our programs can be for you!
About 8Adventures and our Community Outreach programs!
We at 8Adventures have a passion for the outdoors and for sharing its beauty and endless inspiration with other people.
We place high importance on the preservation of both the environment and the local communities in which we find ourselves in and interact with. We have several different community outreach programs that are aimed at protecting and preserving the environment, culture, lifestyles, knowledge, and all of the incredible aspects that we can take and learn from.
Some of our programs you too can get involved in. We have a few different programs that can be incorporated into our trip programs as part of for example, Service portions of the DofE Award, NYAA, IYA, or Project Week.
In order for future generations to enjoy the outdoors, proactive measures of sustainable living and consideration need to be increasingly adopted. 8Adventures has numerous community and environmental outreach and service programs that can be tailored to different interests, durations, and levels of ability.
8Adventures' trips have been designed to meet or exceed international standards for operating in the outdoors. Knowing that there is an inherent increased level of risk with any adventure-based activity, we are successfully able to meet the high demands and needs of any group. This is because the safety of our guests is always of paramount importance.
We offer a unique end-to-end service where we tie together unparalleled custom tours with pre and post trip support, highly trained and certified trip leaders, full risk assessments and operating procedures as well as world class fun for you and your students!
Our aim here at 8Adventures is to provide inspiring journeys whilst empowering you to excel in your challenges and goals, in ecologically sustainable environments.
Get in touch with us to enquire about our community and environmental outreach and service projects as part of the following programs:
School Trips

River Clean Ups

Teaching English

Community outreach

Environmentally friendly options

Corporate social responsibility

As well as other potential oppertunities and projects!
4 Ways 8Adventures Does It Best
Risk Assessments 
Each activity that we run has had extensive certified risk assessments carried out on them which are available for you to use and reference. In addition, 8Adventures has been externally audited and approved by STA Travel for our high level of safety and standards.
Highest Level of Experience 
Founded by 2-Time World Champion Freestyle Kayaker, Eric Southwick, along with Thai and Asian champion Kayakers Kriangsak 'Sak' Boonsom and Ekwit 'Oat' Chuapoon – the entire 8Adventures team is led by some of the most experienced outdoor enthusiasts in the industry.
Off The Beaten Track 
8Adventures prides itself on leading journeys to the remotest parts of South East Asia. Primarily based in Chiang Mai, Thailand, 8Adventures will take you on epic journeys which empower and instill self-esteem in some of the most untouched and remote areas left open for exploration.
Safety is Paramount
Safety at 8Adventures is always considered paramount importance. For example, we are the only company is South East Asia to be fully qualified and endorsed by the International Rafting Federation. Furthermore, all 8Adventures staff are First Aid Trained and Qualified.
"We would like to strongly recommend 8Adventures to any individual or group wishing to have an outstanding experience in professional and caring hands whilst taking part in exhilarating outdoor activities." – Emrys Ap Iwan High School College, UK
CONTACT INFO
8Adventures
159 Moo 1, Kuet Chang, Mae Taeng District Chiang Mai, 50150
Phone: +6689 000 7728
Email: info@8adventures.com
Contact Us Web Form