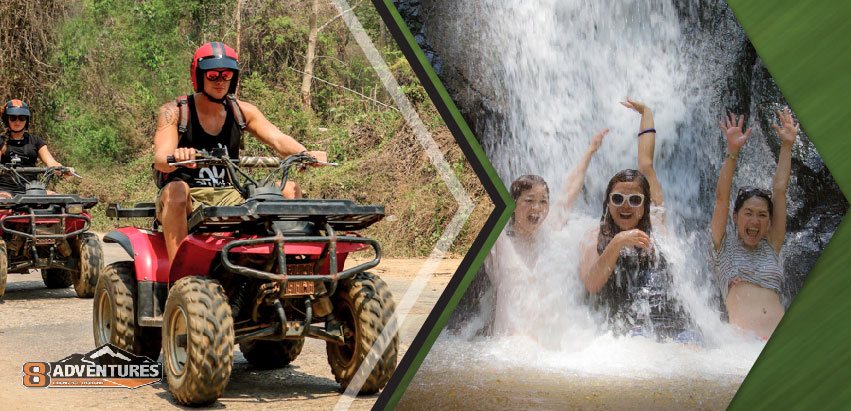 TREKKING 3 HRS + ATV 3 HRS
3-hour trekking adventure to a waterfall is a nice way to see the jungle and cool off in the water. The trek itself is about 1.6 km through the jungle to a 10 m waterfall. We then take a break here so you can go for a swim so. It's good beforehand to be change into your swimming attire at the camp before you start the hike. The guide along the way will point out flora and fauna and some of the cultural aspects of Thailand. We return back along the same track. If you're a quick hiker and would like to go further past the waterfall we can do that as well. The main difference between the 2 hour and the 3 hour is the amount of information you're given about the forest. This is perfect to add on to anyone of our other adventures.
3-hour ATV trip is set up for beginners to intermediate drivers. We start out with detailed instructions and a training course to get you comfortable with your vehicles. It covers roughly 40 km in distance it is a mix of road and off road jungle terrain. It's well-suited for those that would like to explore the local countryside and see it a different way.
WHY BOOK WITH 8ADVENTURES?
Air-conditioned Transportation
CPR and First Aid certified guides and staff
Lunch
Insurance
Pickup from Chiang Mai: 8:00 to 8:30 am
Return to Chiang Mai: 18:00 to 19:00
What to wear / What to bring
Long pants, athletic shoes, rain jacket, sunscreen, refillable water bottle, small day pack, and sunglasses.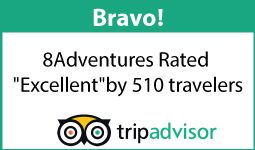 CONTACT INFO
8Adventures
Phone: +66 8 9000 7728
Email: info@8adventures.com
Contact Us Web Form
TAT# 0505558000355
Copyright © 2022 8Adventures™ - All Rights reserved