CHIANG MAI WHITEWATER RAFTING
 Most Popular
WHITEWATER RAFTING 10 KM – Most Popular!
Join us on this exciting, action-packed class III-IV section of whitewater. Impressive drops with superb scenery – you will not be disappointed.
WHITEWATER RAFTING 8 KM – Great for kids we will skip the bigger rapids!
Rafting 8 Km on the Mae Taeng River – class II-III. Pass by elephant camps; meander down waterways beneath the lush forest canopy ~ this is a great rafting trip for families.
Combination Trips That Include Rafting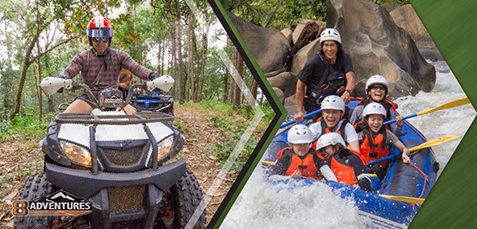 3 Hour ATV Trip  + 10KM Rafting Trip
Enjoy an 3 hour ATV ride through the Mae Taeng Valley combined with the action-packed class III-IV whitewater on the Mae Taeng River. Experience the jungle and rivers of Northern Thailand on this amazing day with 8Adventures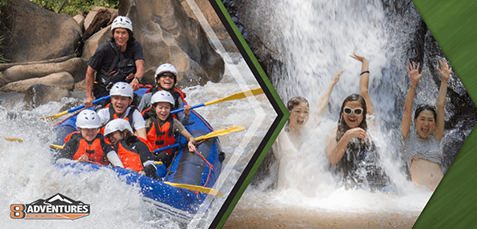 Trekking 3 hrs. + Rafting 10km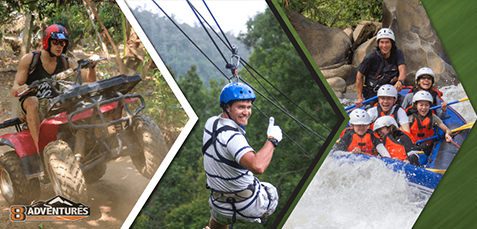 Zipline + ATV 1 hr. + Rafting 10km
An Action packed day for the adventurous at heart, 31 stations zip line. Fly through the jungle back and forth across the river, then take part in a 1 hr ATV tour covering a mix of road and off-road jungle terrain and then enjoy 10 km White water rafting on the best whitewater in Thailand.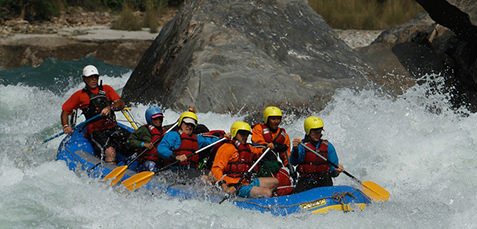 The Tamur River and its incredible trek in and world-class rafting and kayaking. We have the luxury of having it catered for through supporting gear rafts. This is an epic trip and a once in a lifetime opportunity
WHITE WATER RAFTING
8Adventures is the premier whitewater rafting Chiang Mai outfitter. Serving up the highest quality Whitewater Rafting and kayaking adventure trips on the Mae Taeng River. 8Adventures also operates international trips on some of the best rivers in the world. Run by world class adventure enthusiasts; 2-time World Champion Kayaker Eric Southwick and Thai National and Asian Champions Kriangsak Boonsom and Ekwit Chuapoon. Come join us on a whitewater rafting trip in Chiang Mai or on another amazing rafting trip around the world.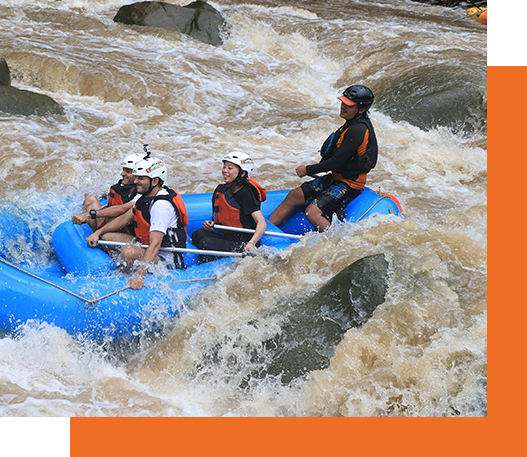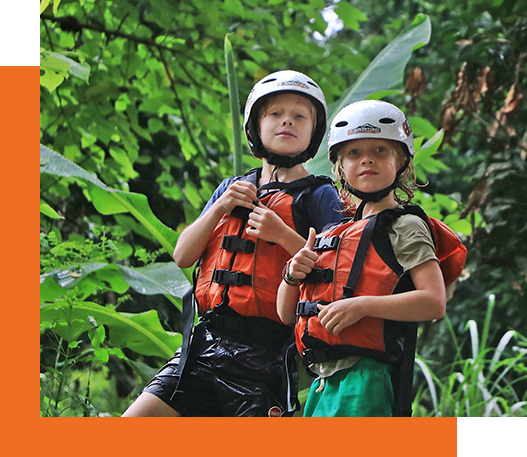 RESTRICTIONS

 Rafting 10 km: Must be aged 15 years and older and be able to swim. Max Weight 120 KG. If over please advise.

CE Helmets and Coast Guard Approved Life Jackets are provided for all Rafting Trips.

Rafting 8km: Must be age 7 years and older (Water level dependant: high water varies the most in July, August and September)
All Participants should be in reasonable physical condition. If you have a heart, back or neck condition, broken bones or are pregnant our activities are not for you
If you're not sure or would like clarification please contact us.
Our Beautful Riverside Campground on the Mae Taeng River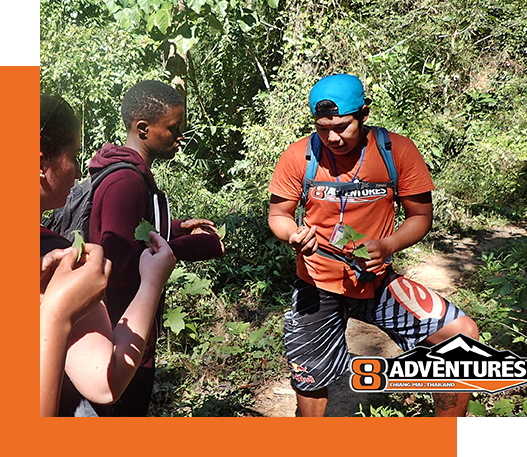 8Adventures has a beautiful riverside campground and fantastic camping facilitates. There are not too many places in northern Thailand that have camping like this right next to a beautiful river, So if you want to get back to nature for the night this is a wonderful place to do it. The Mae Taeng River is the best whitewater rafting in Chiang Mai and in Northern Thailand. It is nice to really enjoy that and soak up an extra with an overnight stay with us. We have hot showers lots of bathrooms and all the camping equipment you need. We welcome you to come out and stay the night and enjoy the view of a full night sky od stars and peaceful ambiance of the stream flowing by
Rivers in Thailand
Thailand has so many beautiful places but it is not so well known for whitewater rafting, But Thailand has many beautiful rivers. Thailand does not have snow capped mountains so al the rivers are rain fed meaning they go up real high when it rains and then get real low when there is no rain because there is no slow release of snow to keep the river full. There are natural springs so the main rivers of Thailand have water in them all year round but large differences with heavy downpours.
This is something to be weary of around rivers in Thailand if you are exploring on your own make sure there is not a big storm system coming in or some major weather event going on upstream of you because flash floods do happen here.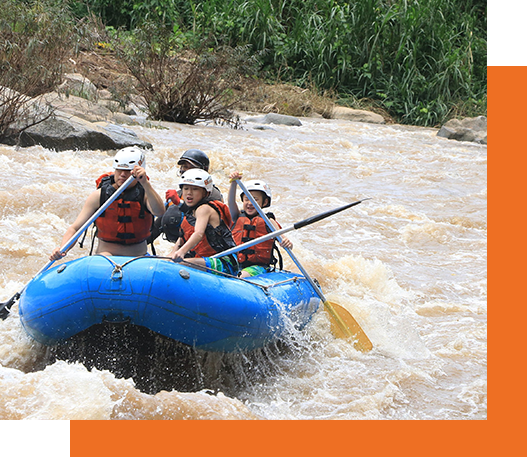 WHAT TO WEAR AND WHAT TO BRING:
Please bring a copy or photocopy of your passport for registration. Bring a dry change of clothes for your ride home.
Rafting: Swimsuit and shoes
We recommend that customers bring sunscreen and bug spray.
CAMERA INFO:
For Rafting and ATVs we have GoPro mounts on the top or the helmets. You must bring the slider attachment. For rafting if you can't swim with it don't bring it.
We take no responsibility for lost GoPros or broken mounts or personal cameras of any kind.
For more details on safety and what to wear and bring check out
8Adventures.com/safety/
CONTACT INFO
8Adventures
Phone: +66 8 9000 7728
Email: info@8adventures.com
Contact Us Web Form
TAT# 0505558000355
Copyright © 2022 8Adventures™ - All Rights reserved