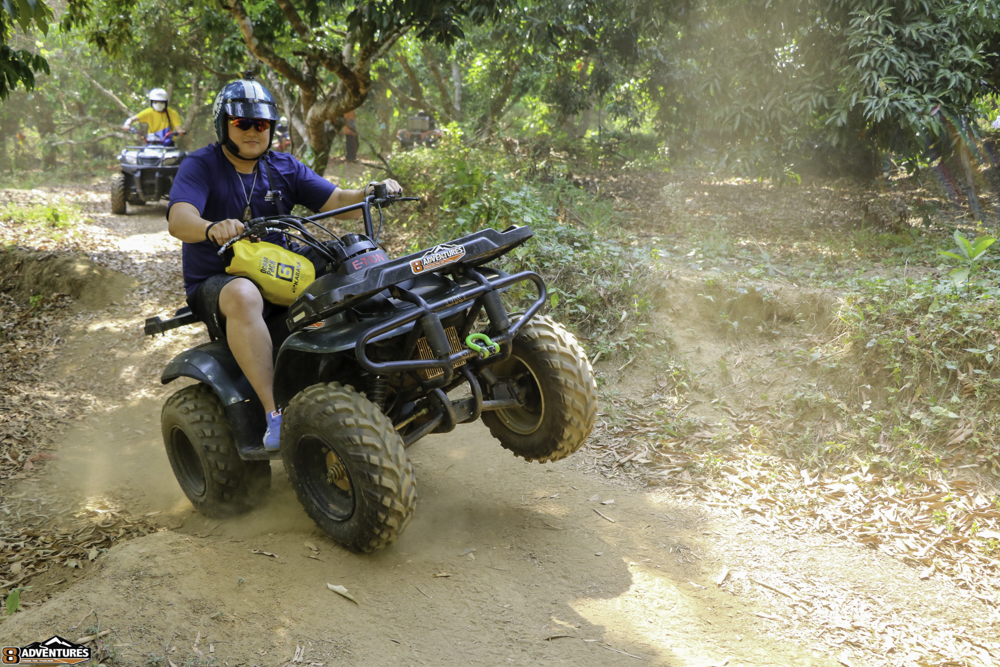 4HR ATV SAFARI, ON AND OFF ROAD (WITH TRAINING)
4-hour ATV trip is set up for beginners to intermediate drivers. We start out with detailed instructions and a training course to get you comfortable with your vehicles. It covers roughly 50 km in distance it is a mix of road and off road jungle terrain. The added time on this tour is in the jungle. It's well-suited for those that would like to explore the local countryside and see it a different way.
Transfer by air-conditioned Van, SUV, Car or Truck
ATV: DOT (Department of Transportation) and CE Rated Helmets
CPR and First Aid certified guides and staff
Lunch
PRICE: 4,500 Baht
ATV PASSENGER: 3,300 Baht
Pickup from Chiang Mai: 8:00 to 8:30 am and 11:30 to 12:00 noon.
Return to Chiang Mai: 16:00 or 19:00
What to wear / What to bring
We highly recommend that you bring sunglasses or glasses and we advise wearing shoes. It is not a good idea to drive your ATV in sandals as there are sharp stones and rocks on the road. Likewise, in the event that you fall off it's a great idea to protect your skin from scrapes by wearing trousers and a long sleeved T-Shirt.
Sunscreen is also important and we recommend you bring a refillable water bottle and a change of dry clothes in the event that it's raining.
RESTRICTIONS
All participants should be in reasonable physical condition. If you have a heart condition, back, neck, broken bones or are pregnant our actives are not for you.